Dishes2U Helps You Show Your Teacher Appreciation
Dishes2U™ has served many schools over the years, providing them with an efficient and effective lunch delivery program so that students are able to enjoy a delicious, nutritious meal delivered right to their school. Teachers and staff enjoy the service as well, and love the convenience of taking advantage of the Dishes2U™ program. One added bonus that everyone loves is the teacher appreciation offering.
Teacher appreciation all year
While schools across the country celebrate Teacher Appreciate Week, Dishes2U™ asked, why wait until that one week to show a teacher how much you appreciate them?  Parents wanted a way to show those teachers who went above and beyond with their child how much they appreciate their efforts. Learning of this, Dishes2U™ now offers a "teacher appreciation" function in their school lunch ordering system.
How does it work?
It's very simple!  When a parent or other individual want to show a teacher their appreciation by purchasing a lunch for them, they can simply log in to their Dishes2U™ lunch ordering system as usual and choose "Teacher Appreciation":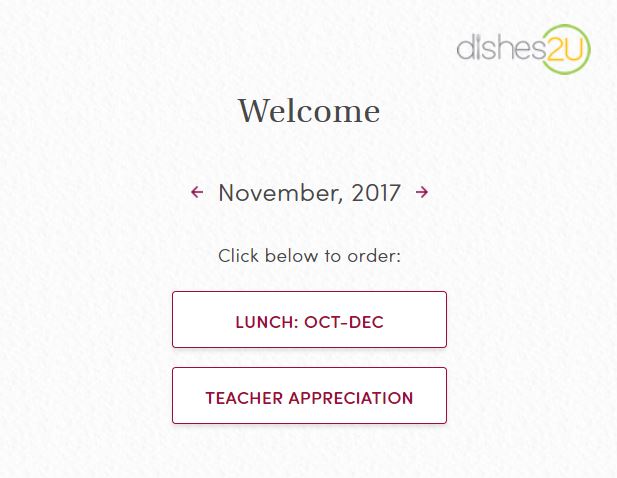 Click that button and follow the instructions to buy a well-deserving teacher a hot, delicious and nutritious lunch to show them you're thankful for all they do. It's that easy!
The next time you want to thank your child's teacher for a wonderful job, give them the gift of Dishes2U™!
Share This Story, Choose Your Platform!