These 'Lunch Ladies' Bring the Very Best 2U!
These 'Lunch Ladies' Bring the Very Best 2U!
Why Schools Love Dishes2U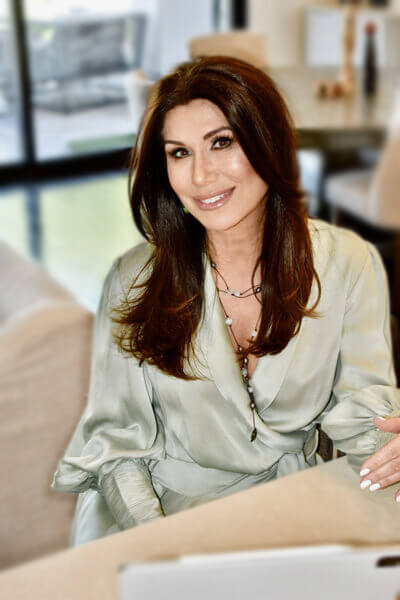 I started Dishes2U as a solution to an age-old parents' dilemma – School Lunch. You probably dread it as much as I did. The hassle to prepare a "brown bag" lunch in the morning hours, the stress of having too much to do, and lunch boxes coming home with untouched food.
Like many of you – I served on the school's parent organization and had an innovative idea to bring in school lunches from some of my kids' favorite restaurants. What started as a solution in one Arizona school has grown into a nationwide lunch program – solving the lunchtime dilemma for parents across the United States.
Do you want to take the lunchtime dilemma off your plate?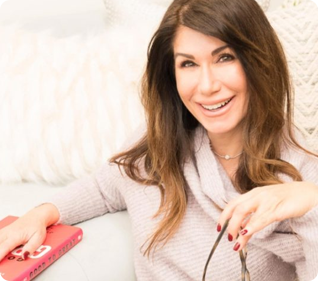 What makes
Dishes2U

Unique?
Dishes2U Delivers. Not just lunches – but the very best in customer service as affirmed by accolades from
a happy parent, happy kid, happy school and happy restaurant.
THE DISH
Welcome to the Dishes2U blog! Every month, we showcase the latest and greatest news about Dishes2U, industry updates, and helpful ideas for school lunches and how to get kids to eat healthy.
Need faster updates? Follow us on our social channels!  Be sure to bookmark this page and come back often for updates.
Got an idea for an article? Reach out to us!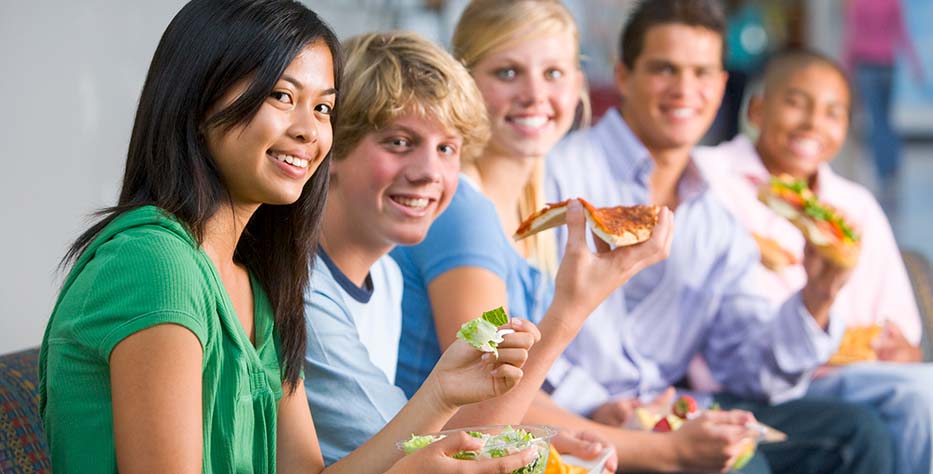 IS #1 IN CUSTOMER EXPERIENCE
Devi, You're a real sweetheart. Thank you for doing this for our faculty and staff. I will make sure they know it's from you!
Thank you so much for your quick response and generosity. I sure do appreciate your great customer service. It's hard to come by these days.
They make it easy for any restaurant partner to work with them and do so through excellent communication skills, detailed information, timely reminders, and being reachable and responsive should any questions arise.
I know of no other program like this one – the variety of vendors and wide array of food choices has provided our families with so many options.
They have fabulous customer service!!! I LOVE DISHES2U Parent, Mesa Charter School. Thank you so much for your positive reply! Means a lot that you guys care and take care of things when a issue arises!
Dear Dishes2U, I just wanted to let you know that our store in Tucson was just ranked #1 in the company for 2019. We were able to accomplish this by partnering with you and your company.
The quality and the variety of the food is outstanding and the kids love it! Dishes2U would be a tremendous asset to any organization desiring a quality lunch program.
We are very pleased with the Dishes2u lunch program. We like the variety of choices from the different food vendors available. Also, we appreciate the convenience and flexibility of ordering just one day in advance as opposed to placing the order at the beginning of the month for the entire month. Our kids are eating well at school once again! Thank you!
We have received substantial orders from the schools and it has resulted in guaranteed revenue for our business. I highly recommend Dishes2U as a strategic partner to help grow your business.
Dishes2U has been a very much needed program for our school. Devi did the training to all the volunteers…she made it very easy to understand and stress free. The parent volunteers have loved working the program, not only the ease of it, but also the ability to work with the students and other volunteers.
Thank you for giving our kids such great choices!
Panera has enjoyed being a part of the Dishes2U school lunch program. Devi and her team are true professionals.
The program has not only been welcomed by parents but is also highly popular among our students. We benefit too given that Dishes2U provides a percentage giveback on every order placed.
Daughter loves the selection and she is a picky eater
We work with Devi Orlandella and her responsiveness to us and the service she provides to the schools goes above and beyond expectations.
Dishes2U running our lunch program has been such a great benefit to our booster program and school. Dishes2U has been easily accessible and their customer service is incredible…Definitely above and beyond.
Wow, thanks for adding the Orange Chicken Bowl. My son just wanted more food. It is my daughter with Celiac that would like the taquitos. She had the beef last year. If you want the truth, she only orders about 3 things from your system because the gf choices are meh for her. She did use the Nima sensor (gluten tester) and the taquitos came back negative for gluten Hooray!🎉 Thank you for adding those back. Much appreciated from a parent of a Celiac kiddo. All they want is to feel normal from time to time. Picking up food from the food line while simple to everyone else is a small victory for her.💚💚
Thank you so much for getting back to me. You guys are awesome at responding and how much you take care of, such a relief on our end! It all makes perfect sense, I just wanted to make sure I knew where to refer our staff if they came to me with questions.
Thank you so much. The issue was not your fault at all and in no way was I upset with you guys. You guys didn't need to be so kind in giving Hayden a free lunch and you certainly did not need to send us a gift card. Thank you so much and Hayden is so excited to get to go out for lunch or dinner. Thank you again. You guys are amazing.
Our yearly auction is at the tail end of this month and we are always trying to think of items that would be of great interest/value to both students and parents. I'm pretty sure that D2U is at the top of many family lists and was wondering if you would be able to donate a month, week's or some time period worth of lunches for a student. I think it will be a big hit and am grateful every day that you are back on our campus—no other vendor was missed so dearly during Covid!!
Thank you for responding and fixing the issue right away. You have gone over and beyond to make this right. Thank you so much!
Thank you so much for the Sauce gift card - yummy!!! It's such a pleasure working with all of you - looking forward to 2020😁 Happy Holidays to you!!!
WOW! Great customer service to resolve the problem.
Thank you for all your hard work. I appreciate the extra mile your organization always goes.
First, I wanted to thank you for the "diving catch" you made today to support the kids whose parents did not follow up on the instructions to re-order for the items that were cancelled. We have talked to each affected student at length about the issue. I realize now that this was completely the fault of the parents and not Dishes-2U or Panera. Again – thank you for going above and beyond! I also wanted to let you know that Panera did an excellent job today. They were extremely organized which made it super easy for inventory and distribution.
I just received the Christmas card with you and the Dishes2U crew. You guys look great!!! AND... the gift card!! Wow, you guys are amazing! Again, thank you for being so good to us.
Yeah! Order for next week placed! That looks so nice. Thank you so much. I also have a friend who's ordering for her child who loves bacon. You've gone way over and beyond. Seriously if you could give me a corporate so I can send an email stating how amazed and thankful we are I would appreciate.
I wanted to extend my gratitude for all of your help this past year. It was certainly a crazy and challenging one! Your patience and willingness to accommodate our changing class attendances, and then sending reports when the tablets didn't want to cooperate, made my job run as smoothly as possible. I'm thankful for all of you and look forward to the next school year.
Thanks so much! Your program is awesome, we really love it! Thanks for all you do!
Fantastic!! Thank you so so much! I really appreciate all of your help and attention. By the way, I am so impressed with your business. Seeing it "behind the scenes" really shows how amazing it is. Thank you so much for working with our schools. You are doing a great job!